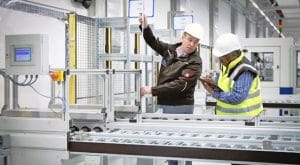 Every month, a meeting is organized at our Engineering Department in order to enhance and brush up the knowledge. During the meeting, the engineers are being trained about safety of machinery, based on the machinery directive NEN-EN-IEC 60204-1 'Electrical equipment of machines'. Our engineers are now fully informed about the latest requirements and developments.
NEN-EN-IEC 60204-1
The meetings are based on practical examples of control systems that eReM deals with every day. The goal is to teach engineers how they can see if a system meets the latest requirements at a glance. Moreover, they can use the knowledge during their upcoming engineering activities.
Company knowledge up-to-date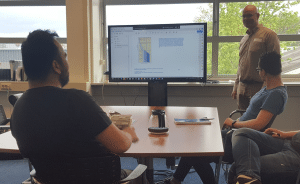 The trainings are given by our own Engineering Manager, who has been a member of the norm commission NEC44 Safety of Machinery for more than 9 years. The trainings are not only given to the Engineering Department, but also to the Installation Department and the production planners. This way, we make sure that our entire company is well aware of the applicable law and regulations.