Do you work safely?
As an employer you are required to provide a safe working environment for you employees. Many companies are SCC certified and need to check the safety on a regular basis. NEN3140 is a norm that many companies in our sector make use of. For us, this was the reason to write a blog about what we offer our clients about safety inspection with NEN3140: the inspection of electric tools.
NEN3140 mandatory?
NEN3140 is a low voltage standard that many insurance companies point out as a leading norm. Many insurers do not compensate for damage when a company cannot prove that it has met the safety rules. Moreover, complying with the norm, guarantees you of a correct and safe base for your employees. Also, in general there will be fewer failures in your business processes. All electric tools that are used within your workshop, need to be inspected regularly, according to the norm. We can help you inspecting electric tools on location.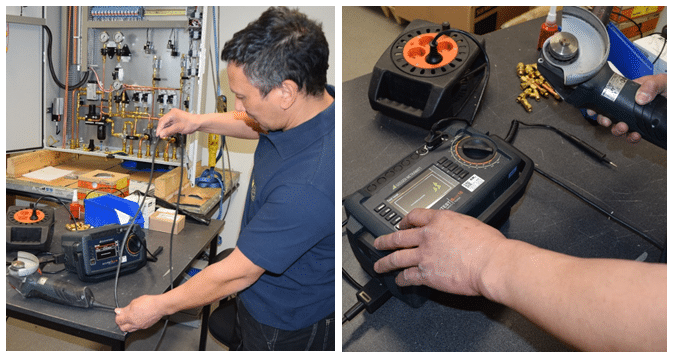 Inspecting electric tools
With an electric tool tester, all materials can be accurately inspected. eReM has inspectors with the right papers and right equipment in order to inspect all the materials. We are glad to visit your workshop and can easily start an entire inspection for you.
This is our method:
We visit your workshop in order to identify and inspect all electric tools.
Our equipment has a database that keeps track of previous inspections.
This way we can check if everything is up-to-date and if we did not miss anything.
We deliver all inspection certificates in a well-managed way.
We will report it on time when a new inspection should take place.
Would you like to know more about the inspection of electric tools and/or do you want to make an appointment with us? Contact us now.