Working together against the spread of the virus
The world is captivated by the coronavirus. At eReM, we also follow the developments closely. The instructions of the relevant authorities are leading for us. In this blog we would like to give a brief explanation of the measures taken by us.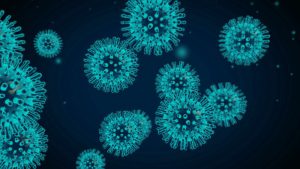 Impact on our business
We are fully aware of the possible impact of the corona COVID-19 virus on all our colleagues, customers, suppliers and other stakeholders inside and outside our company. Naturally, the health of our employees comes first. At the same time, we try to keep our company processes going as normal as possible.
What measures do we take?
In order to continue working in a responsible manner, we take the following measures:
If a colleague has a fever, temperature and/or respiratory complaints (like a cold), this person needs to stay at home.
The colleagues that are able to work from home, should do that as much as possible.
There are strict hygiene measures within our company (like washing the hands regularly and carrying out extra cleaning services).
The colleagues that work on location of our customers, should stick to the measurers of the customer and of course to those of the RIVM.
Customers are still welcome at out company, as long as the do not have any disease symptoms and stick to the guidelines of the RIVM.
You can find the guidelines of the RIVM here:  https://www.rivm.nl/en/novel-coronavirus-covid-19
Questions?
As our customer, do you have any questions about this? Feel free to contact us. Also in the case that we can no longer carry out services for you as our employer, we would like to take notice of that as soon as possible. We work together in the fight against the coronavirus and we will do our best to stop the spread!