Generate your quotation now!
eReM Elektrotechnici BV has launched a calculator for Radikor Elco Interconnection Boards and Elco System Cables. As our customer, you can generate a quotation by yourself. Within a few clicks you compose a quotation with the products of your choice. By launching this calculator, we hope to meet the increasing demands of our customers, both during and outside office hours. The calculator is available 24/7 and can be found on the calculator page: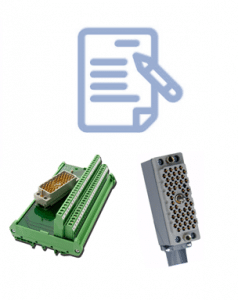 This is how it works
Choose between Radikor Elco Interconnection Boards or Elco System Cables in the tab of the calculator.
Find the product of your choice.
Click on the title of the product to find more information about the product (optional).
Specify the product attributes (only for system cables) and adjust the quantity of the products.
Click on the plus sign to add the product(s) to your quote.
Repeat until all products of your choice are added to the quote.
Click on the shopping cart right in the top and make sure your quote is correct.
Next, click on 'Request Quote' and leave your personal details in order to generate the quote. You will receive the quote by e-mail.