Engineers get their certification
A quality label for engineering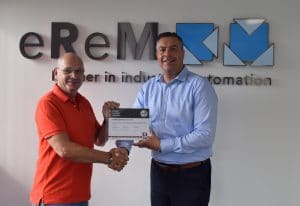 At eReM we have been using the engineering program EPLAN for a long time. However, lately our engineers haven taken the next step. At the beginning of July two of our engineers have succesfully finished the EPLAN Electric P8 Certified Program. From now on, they may officially call theirselves EPLAN Certified Engineers. An extended information process was part of the training. All possibilities and functionalities of the program were discussed. We are very proud to announce that we are an 'EPLAN Certified Company' from now on!
EPLAN P8 & Pro Panel
The program EPLAN P8 is used for designing electric installations. At eReM almost all engineering activities are executed with this program. Besides, we make use of the 3D program Pro Panel. The great advantage is that a visual representation of a control system can easily be created. This is already possible at the beginning of a project. Moreover, the software has an extented database and possible mistakes will be noticed in an early stage. Efficiency and high quality are the result!
Smart customer solutions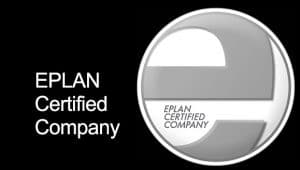 By following the EPLAN Certified Program, our colleagues have obtained more knowledge about the possibilities and the optimal use of EPLAN. Among other things, they know how to write scripts for further automation and they know how to make a connection with software engineering. Another advantage is that they can support the other engineers even better. This way, the EPLAN platform will be used optimally and smart customer solutions wil be created over and over again.
Can our engineers help you? Contact us now!